Book or Check Availability
Best rate guaranteed
the breakfast
Every morning Simonetta's kitchen will prepare with her hands a rich and fragrant breakfast with local products and home-made preparations such as homemade cakes and biscuits, fresh seasonal fruit, homemade biscuits, fresh yogurt, fruit juices and absolute jams excellence.
The breakfast products are selected by Simonetta and Guido largely from local producers and farms.
THE DINNER
At Casa Bellavista you can also dine (by booking in advance) in a family atmosphere to taste vegetarian and vegan dishes of the area as well as original proposals by Simonetta.
With Guido you can pair your dishes with our great wines including Syrah di Cortona, Nobile di Montepulciano, Brunello di Montalcino, Vernaccia di San Gimignano, Chianti, Supertuscan and much more.
la cucina di simonetta 
My kitchen rigorously respects seasonality, I mainly use local products to create the traditional dishes that our mothers and grandmothers have given us. A walk in my herb garden, an old cookbook .. that's how I get inspired to create a new dish.
The extra virgin olive oil produced from my olive grove is the irreplaceable protagonist of my kitchen, which often offers dishes with very rich vegetables.
Here at Casa Bellavista I love spending hours in the kitchen preparing fresh handmade bread and pasta, as well as cakes and baked goods for breakfast.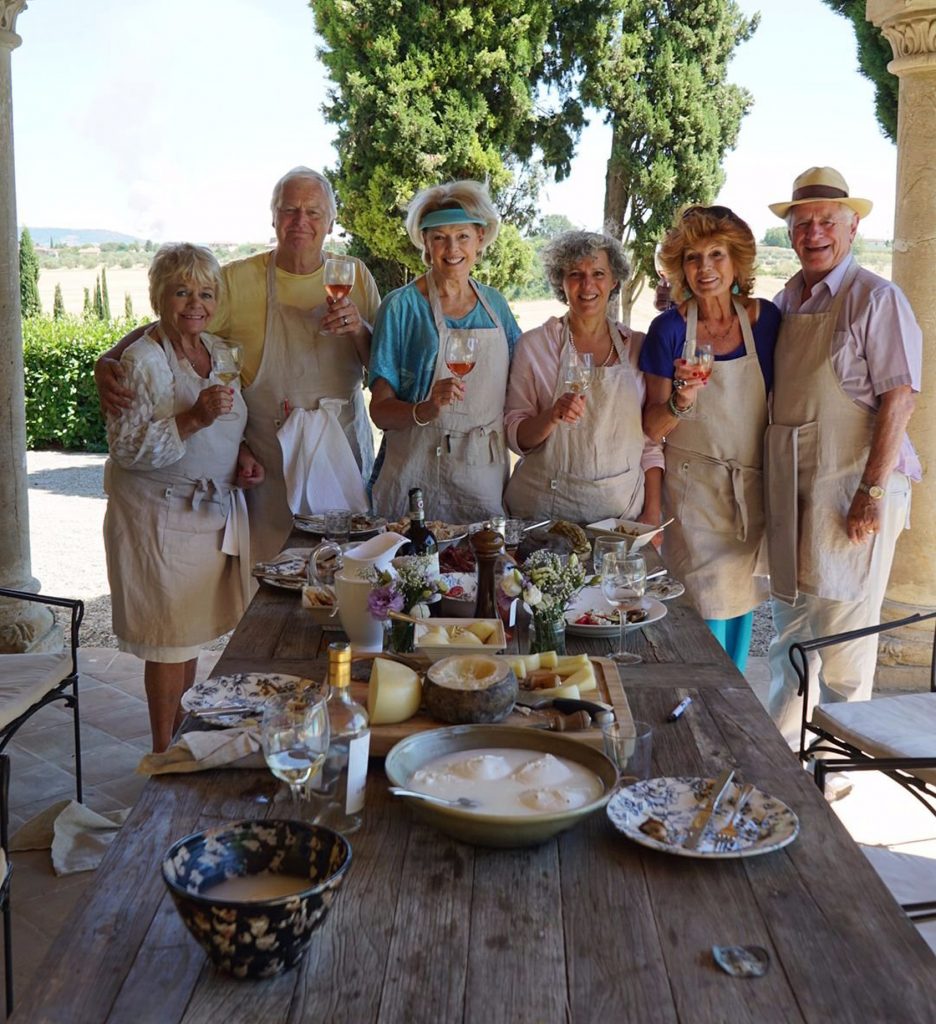 A Celebrity Taste of Italy
In 1995 Simonetta purchased a piece of property known as Casa Bellavista and already present in Roman times. Utilizing her extensive experience, she restored the house with careful attention to the design of her kitchen and gardens and in 2001 Casa Bellavista B & B was born.  Within a few years it earned international reviews and was recognized among the best in the area for its charming ambiance, service and food.  Its international reputation culminated when Simonneta was featured by Channel 5 (UK) as the guest chef in their TV series A Celeberity Taste Of Italy.
Watch episode 1 >>
In 2011 she wrote her first cookbook, "Le Ricette di Casa Bellavista", which was well received.  The success of this book led her to develop her second project, "Eat With Simonetta".